Regulates and manages "guests and visitors"
Regulates the implementing provisions for the management of "guests and visitors" entrances
"The safety of the people who work at our company is our highest priority and we will continue to work tirelessly to make sure all our employees are safe and secure at all times."
CHECK ME NOW! The service is available in its basic functionality FREE for 3 MONTHS!
Procurare qualche: porta badge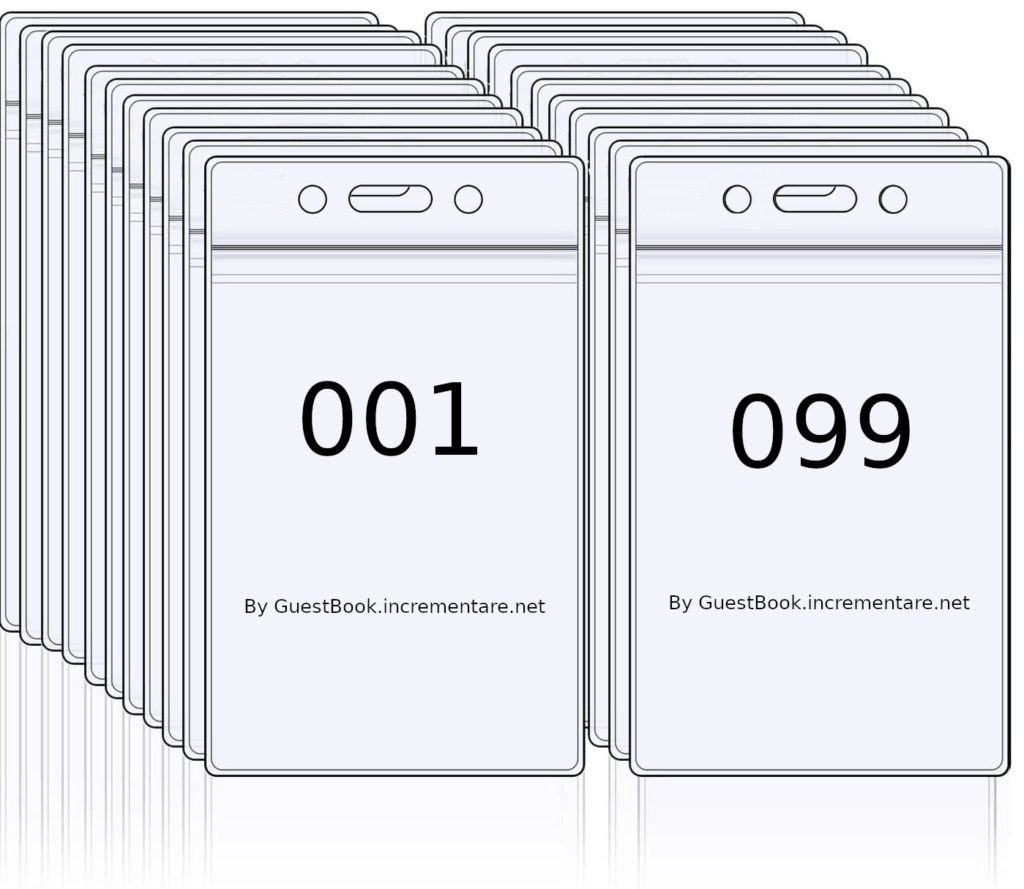 Or buy them from your trusted dealer
Registration does not involve any charge request, and is immediately available and you can immediately create the badge management collection points.
Vertical badge example, but badges can also be generated orizzontali like the example PDF. With QRCode or Barcode depending on the survey tools.
Recommended product for "Facility Manager" figures: 1 subscription 10 controlled sites
Some questions from our customers
Often, I have people who interact with my company or my spaces or an occasional event, but unfortunately I am not aware of it. We need a tool to manage visits. How do we do it?
The training was easier than I expected, now we prepare the Logo Badges and thank you for the service.
Everything under control in one screen, a complete and expanding Dashboard
The control room allows you to supervise all the sites managed with a single account and a single subscription.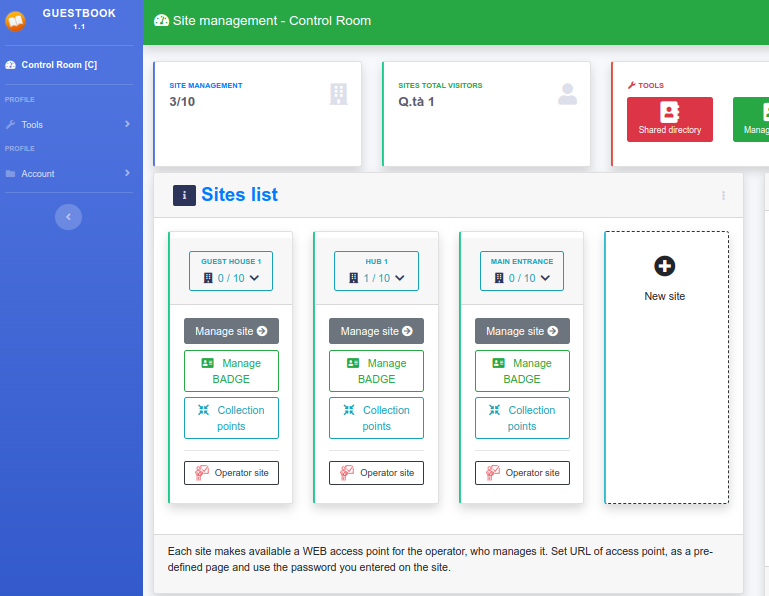 1. direct administrator management of sites

All visible sites in a single container manageable by one person.
2. Give the site to one or more operators to manage

A person in charge who can control the site, with a dedicated access.
Version for assigned operator: "Operatror Site"
A section dedicated to those who actually manage presence on the site.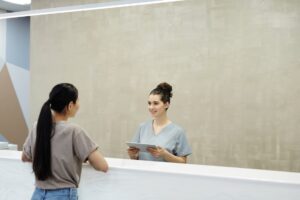 Only what the operator needs
1 account only registered with email, allows more operators to independently manage their site.
The manager can always supervise the status of the site from the main Dashboard.

RSPP: In case of emergency, use our immediate reporting
Emergency management functionality in the event of evacuation and tools, to simplify entry and exit registration.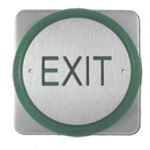 Check immediately if external people are present or not with the checkbox also available from mobile.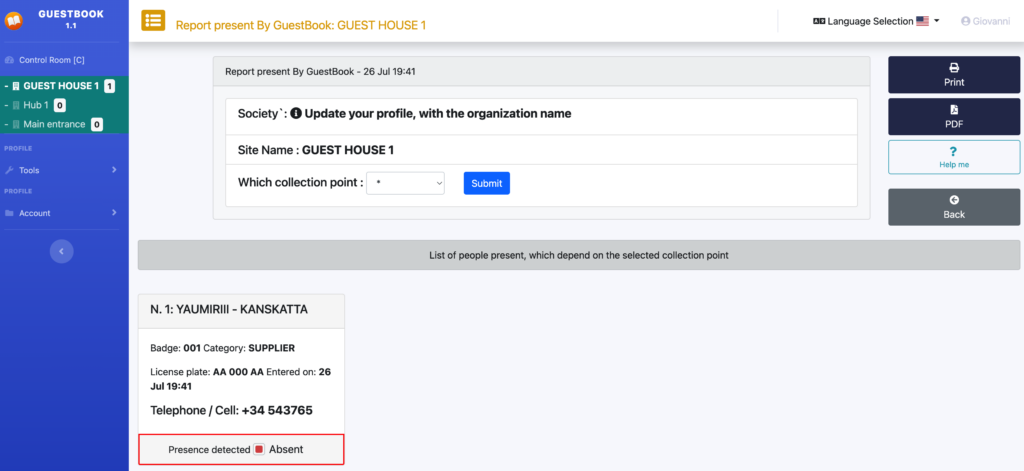 Some accessories that might be useful to you:
Who can use the GUESTBOOK service?
Several structures can use the service and try it without commitments and investments.
Structures, offices, professional office, consultants, places of interest, large buildings, facility managers and complex site management with multiple entrances.
The receptivity of a business is very important, and the people who land are even more important. Some of our customers use it for:
Facilities: tourism and wellness
Access to buildings, with offices and services
Activities with studies and workshops
Travel Consultants: people, with shared passions and interests
Places of interest: exhibitions, museums
Co-working, shared offices
Management of large structures with visitors and maintenance staff
Register now, it's free and allows you to try the system;
Retrieve horizontal or vertical badge holders or one of these available on the internet
Access the dedicated portal of https://guestbook.easybadge.net/
Create your sites and give it a NAME
Create / Print numbered and personalized BADGE
The following video shows how an operator can access the site management without having to register, but only operate:
Made to test the safety of the new Ruby On Rails 6.
A phenomenal time rate
Superb security
Development in MVC environment, acronym for Model, View and Controller
MariaDB is a DBMS born from a fork of MySQL created by the original programmer of that program. This is an evolution of MyISAM. Wikipedia
Redis is an open source memory-resident key-value store with optional persistence. Wikipedia
All on Linux, Is a family of Unix-like open source operating systems, published in various distributions, having the common characteristic of using the Linux kernel as a core: today many important ... Wikipedia
© 2021 Njesia Bashkiake Nr. 7, Sheshi Karl Topia, Kompleksi 127, Kulla 3, Kati 2, Tirane, Shqiperi NUIS: L92419012Q Mail: info@sequor.it
For a demonstration or further information contact us at: